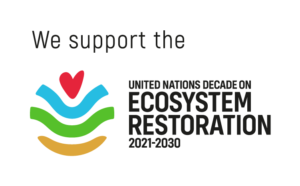 We are very proud to be named as an Actor of the UN Decade on Ecosystem Restoration 2021-2030. Our Board Chairman, Arief Rabik, is part of the Advisory Board for the UN Decade of Restoration and we are happy to be able to support as the whole organization.
Ecosystem restoration means assisting in the recovery of ecosystems that have been degraded or destroyed, as well as conserving the ecosystems that are still intact. Healthier ecosystems, with richer biodiversity, yield greater benefits such as more fertile soils, bigger yields of timber and fish, and larger stores of greenhouse gases.
Restoration can happen in many ways – for example through actively planting or by removing pressures so that nature can recover on its own. It is not always possible – or desirable – to return an ecosystem to its original state. We still need farmland and infrastructure on land that was once forest, for instance, and ecosystems, like societies, need to adapt to a changing climate.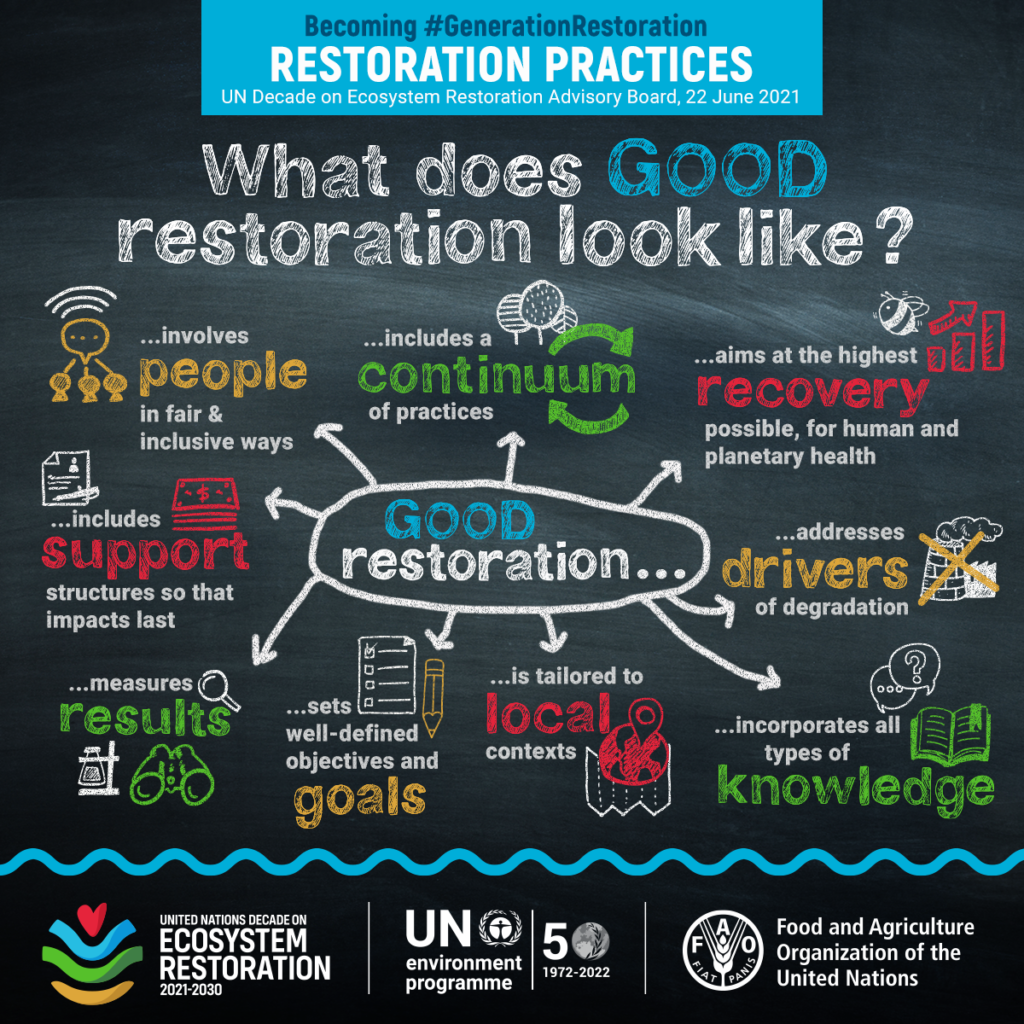 Between now and 2030, the restoration of 350 million hectares of degraded terrestrial and aquatic ecosystems could generate US$9 trillion in ecosystem services. Restoration could also remove 13 to 26 gigatons of greenhouse gases from the atmosphere. The economic benefits of such interventions exceed nine times the cost of investment, whereas inaction is at least three times more costly than ecosystem restoration.