Bamboo Villages: Reaching the full heights
Unlocking the social, environmental, and economic benefits of Bamboo
As Bamboo Villages expands, restored landscapes unlock a multitude of benefits. Retooling forestry production towards bamboo will result in a net reduction in deforestation while encouraging biodiversity and meeting global demand for food, fuel and fibre, and improving communities' quality of life in rural areas.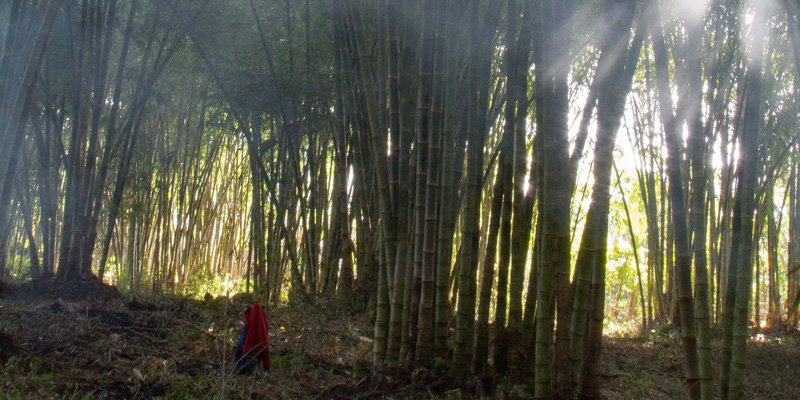 Climate Benefit 
Bamboo agroforestry is a strategic resource for climate change mitigation. Each hectare of bamboo forest can absorb 50 tons of carbon dioxide every year. In contrast, a typical bamboo clump acts as a 5,000-litre water holding tank on the topsoil, healing watersheds and mitigating the risk of flooding while serving as a natural windbreak during storms.
Social Benefit
In Bamboo Villages, Restoration Economy works in full swing. Villages in close proximity thrive in synergy, making production and processing costs significantly reduced, efficiencies of scale achieved, best practices learned, and the system overall becomes more resilient.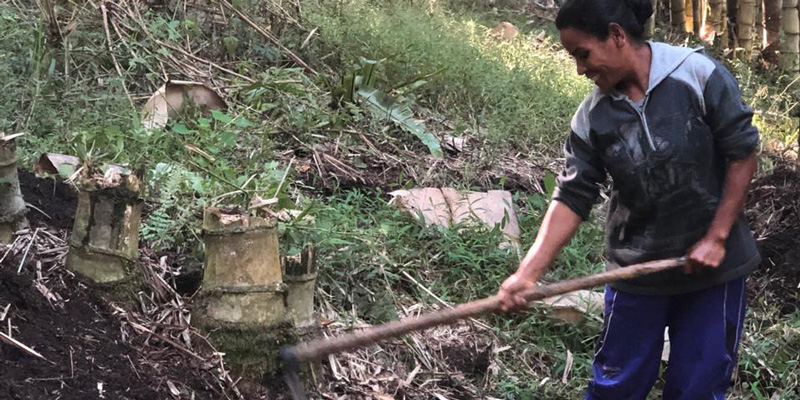 Our goal is to progressively grow Bamboo Villages to reach the full heights of its environmental, social, and economic potential. As our scope broadens, we will increase our carbon storage capacity, restore more degraded lands, and eventually provide a sustainable alternative source of income to millions of people worldwide.
| | | | | |
| --- | --- | --- | --- | --- |
| | VILLAGE-LEVEL | SUB-NATIONAL | NATIONAL | INTERNATIONAL |
| | 2020 | 2024 | 2029 | 2036 |
| SCALE | 1 VILLAGE | 200 VILLAGES | 1K VILLAGES | 10K VILLAGES |
| CO2 SQUESTERED PER YEAR | 100 KILOTONS | 20 MEGATONS | 100 MEGATONS | 1 GIGATONS |
| DEGRADED LAND RESTORED | 2, 000 HA | 400 K HA | 2 M HA | 20 M HA |
| FARMER HOUSEHOLDS EMPOWERED | 210 | 42,000 | 210,000 | 2,1M |
| REVENUE GENERATED PER YEAR* | S1-2M | S2-400M | S2-4B | S20-40B |