Bamboo Villages: Reaching the full heights
Despite our concerns in the time of COVID19, our Bamboo Village Initiative strategy has proved its relevance in the last year and has made huge strides. We are gaining support at a national level more rapidly than planned. We have been astounded at how much interest and support has been offered, especially from the public sector. One unforeseen alignment has been our strategy's inclusion in social aid programs that are part of the Government's COVID19 relief packages.
We're happy to share our key achievements during the last 18 months:
— Presidential recognition: We were able to personally meet and gain significant support from the President. The President has instructed follow ups for the development of a National Strategy for bamboo.
— We've initiated 20 Bamboo Village in East Nusa Tenggara Province, activating 8,400 farmers. The province became the first in the world to officially endorse the strategy with a 5 year signed commitment to fund another 180 villages.
— East Nusa Tenggara Province became the first example of a major public funding for the Bamboo Village Initiative, with secured funding of Rp 8.6 billion (USD 614,000) to expand women-focused family nursery programs. This will unlock the possibility of getting public funding, with a total future commitment of Rp 650 billion (USD 46.4 million).
— The women-driven seedling program in East Nusa Tenggara became a financial "cash for work" program, allowing participating women champions to earn an additional income of Rp. 800,000 (USD 56) per month.
— Exceeded our bamboo planting targets: more than 500,000 bamboo seedlings in East Nusa Tenggara; 50,000 seedlings in East Java; 150,000 in West Kalimantan; and 100,000 in Bali.
— Launched Turetogo Bamboo Agro-ecology Campus, providing a learning hub and focal point for farmers, educators, researchers, architects, and artists to advance the cause of bamboo.
— Created maps of social forestry allocation in 245 administrative villages in East Nusa Tenggara, East Java, and South Sulawesi.
— Carbon sequestration model for Dendrocalamus asper is underway: completed the data collection for carbon storage calculation and laboratory analysis for one province.
— Sharing knowledge on online webinars with the Ministry of Environment and Forestry, including topics such as Gender, Environmental Conservation and Climate Change
— For COP26 in Glasgow, the Foundation and the Ministry of Forestry and Environment will present 2 sessions on bamboo featuring speakers from across the globe.
Unlocking the social, environmental, and economic benefits of Bamboo
As Bamboo Villages expands, restored landscapes unlock a multitude of benefits. Retooling forestry production towards bamboo will result in a net reduction in deforestation while encouraging biodiversity and meeting global demand for food, fuel and fibre, and improving communities' quality of life in rural areas.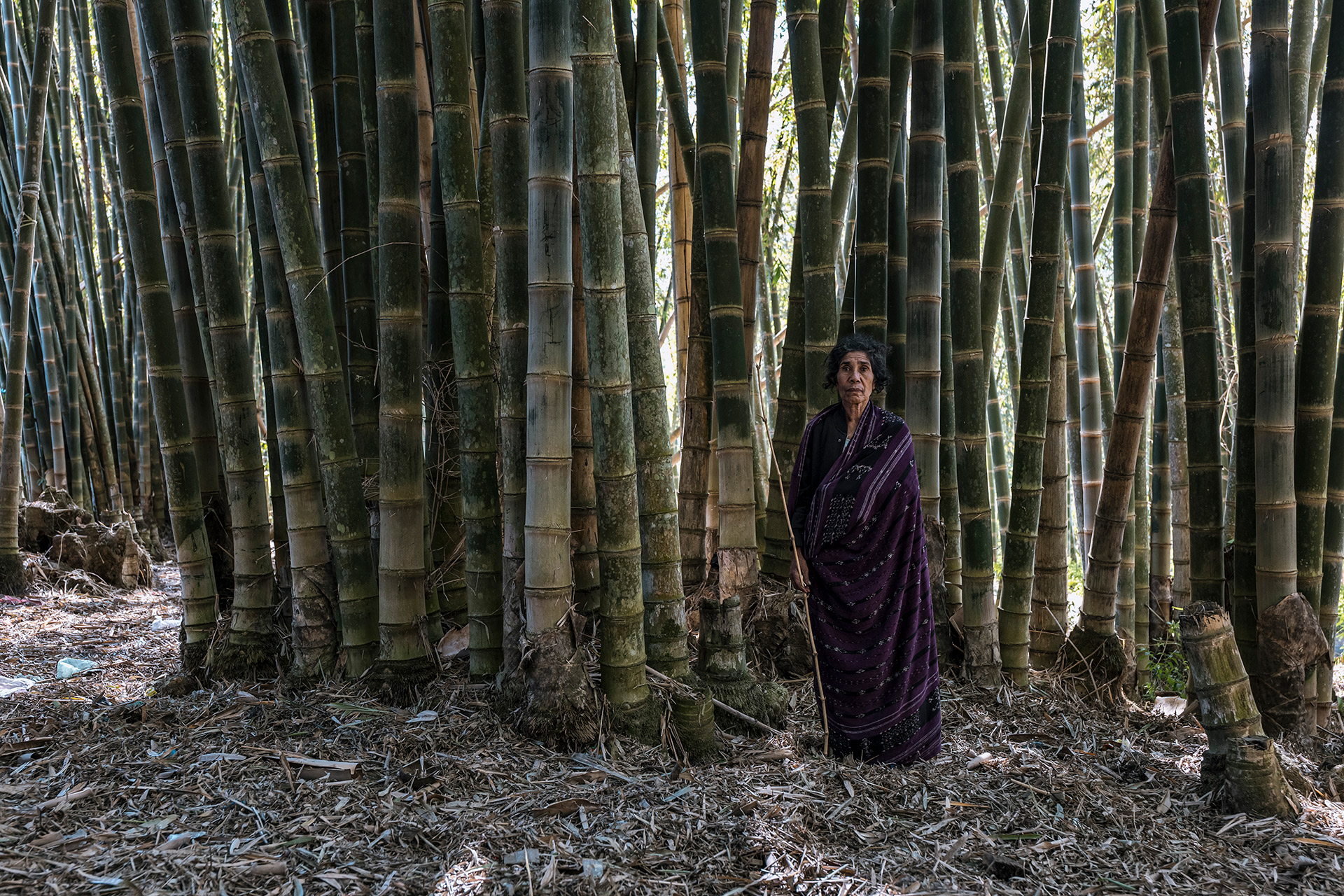 Climate Benefit
Bamboo agroforestry is a strategic resource for climate change mitigation. Each hectare of bamboo forest can absorb 50 tons of carbon dioxide every year. In contrast, a typical bamboo clump acts as a 5,000-litre water holding tank on the topsoil, healing watersheds and mitigating the risk of flooding while serving as a natural windbreak during storms.
Social Benefit
In Bamboo Villages, Restoration Economy works in full swing. Villages in close proximity thrive in synergy, making production and processing costs significantly reduced, efficiencies of scale achieved, best practices learned, and the system overall becomes more resilient.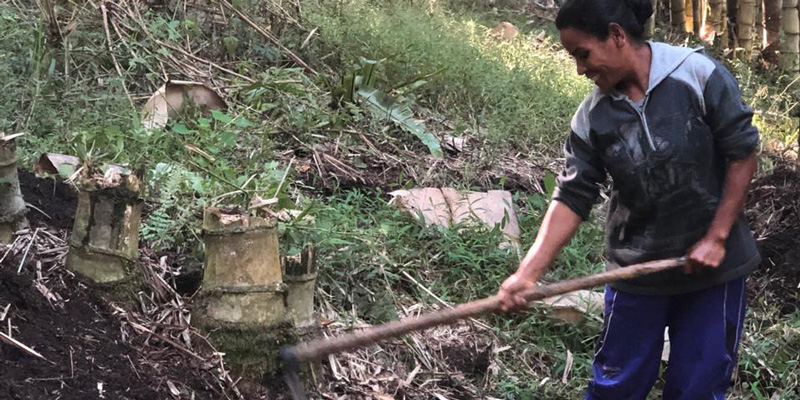 Our goal is to progressively grow Bamboo Villages to reach the full heights of its environmental, social, and economic potential. As our scope broadens, we will increase our carbon storage capacity, restore more degraded lands, and eventually provide a sustainable alternative source of income to millions of people worldwide.
| | | | | |
| --- | --- | --- | --- | --- |
| | VILLAGE-LEVEL | SUB-NATIONAL | NATIONAL | INTERNATIONAL |
| | 2020 | 2024 | 2029 | 2036 |
| SCALE | 1 VILLAGE | 200 VILLAGES | 1K VILLAGES | 10K VILLAGES |
| CO2 SQUESTERED PER YEAR | 100 KILOTONS | 20 MEGATONS | 100 MEGATONS | 1 GIGATONS |
| DEGRADED LAND RESTORED | 2, 000 HA | 400 K HA | 2 M HA | 20 M HA |
| FARMER HOUSEHOLDS EMPOWERED | 210 | 42,000 | 210,000 | 2,1M |
| REVENUE GENERATED PER YEAR* | S1-2M | S2-400M | S2-4B | S20-40B |