Paris-Brest-Paris and The Japanese Odyssey:
Indonesia Bamboo Bike Global Campaign
EBF Chairperson Speaks at COP28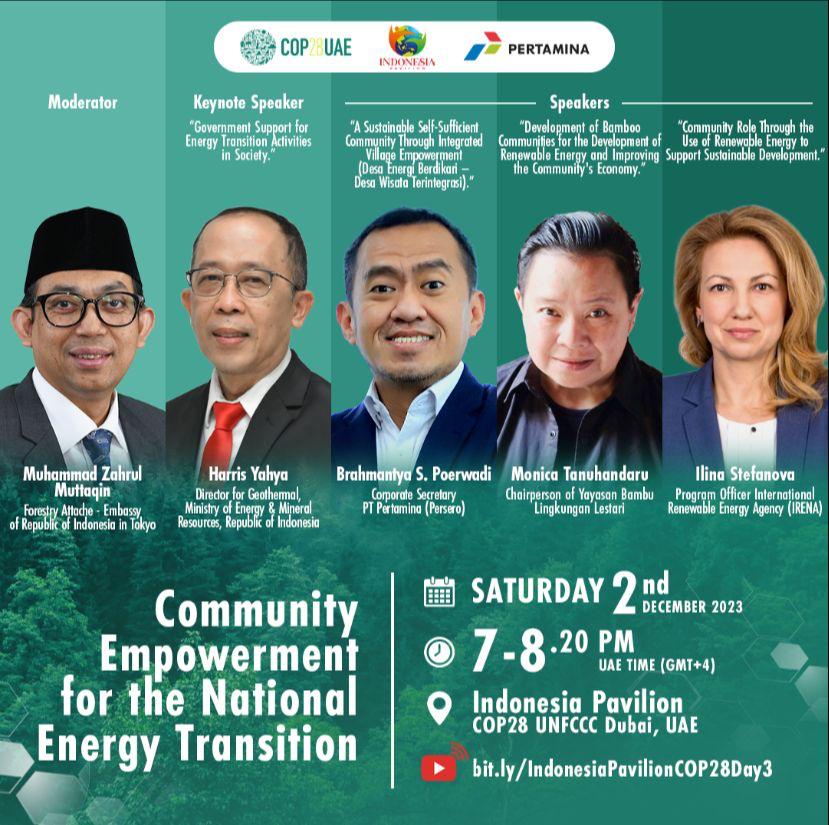 Our sustainable future lies in landscape restoration
Nearly 24 million hectares of Indonesia's forests have been degraded. Meanwhile, about 35% of villages are located in forest fringe areas, where communities are dependent upon natural resources. We have a plan to change that.
We believe in education and inclusive economic growth to be the main catalysts in climate change mitigation. Through decades of work in bamboo and agroforestry systems, we are now on our way to a global Restoration Economy program, designed to reforest degraded lands and turn them into sustainable resources for our community and our planet.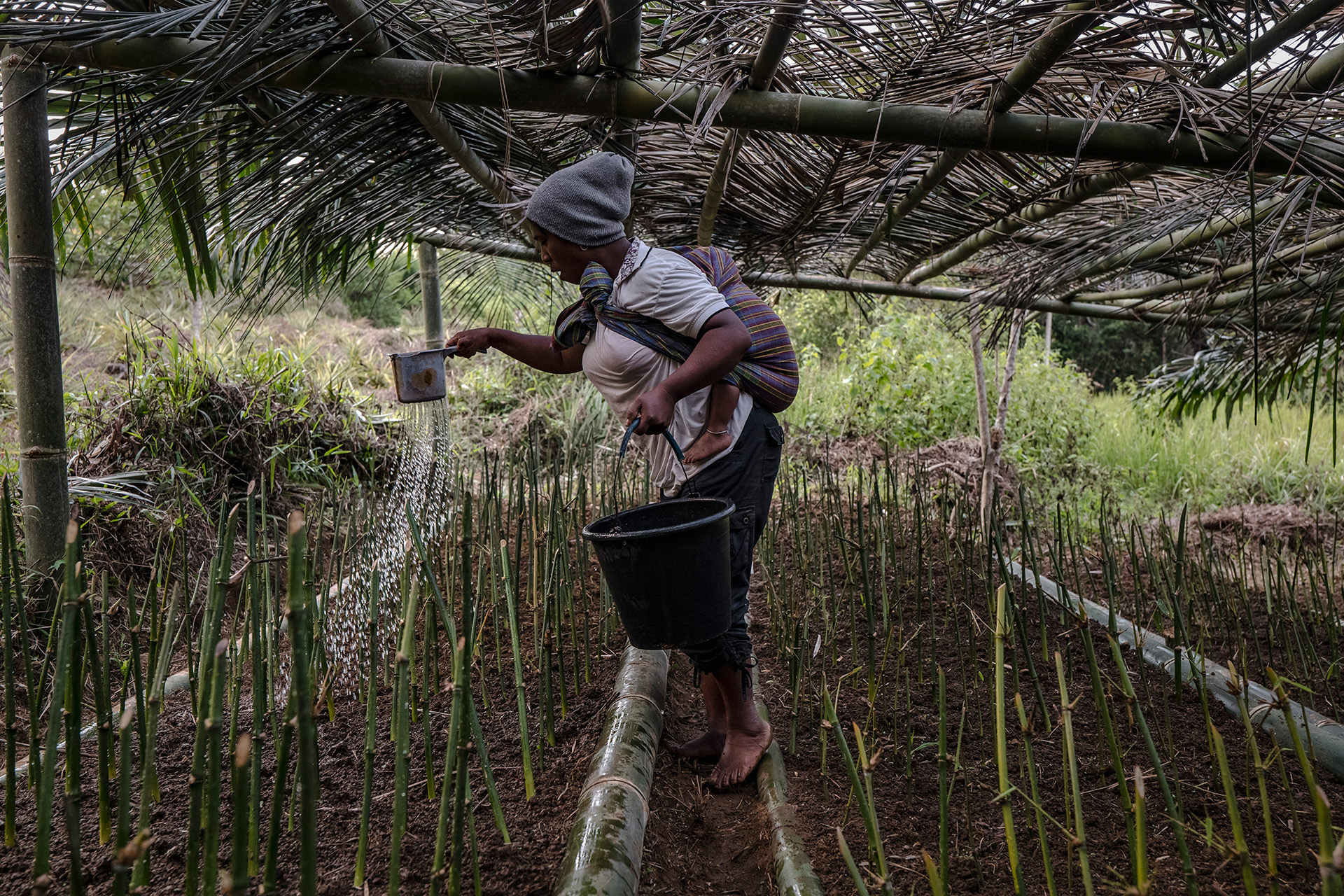 million bamboo seedlings created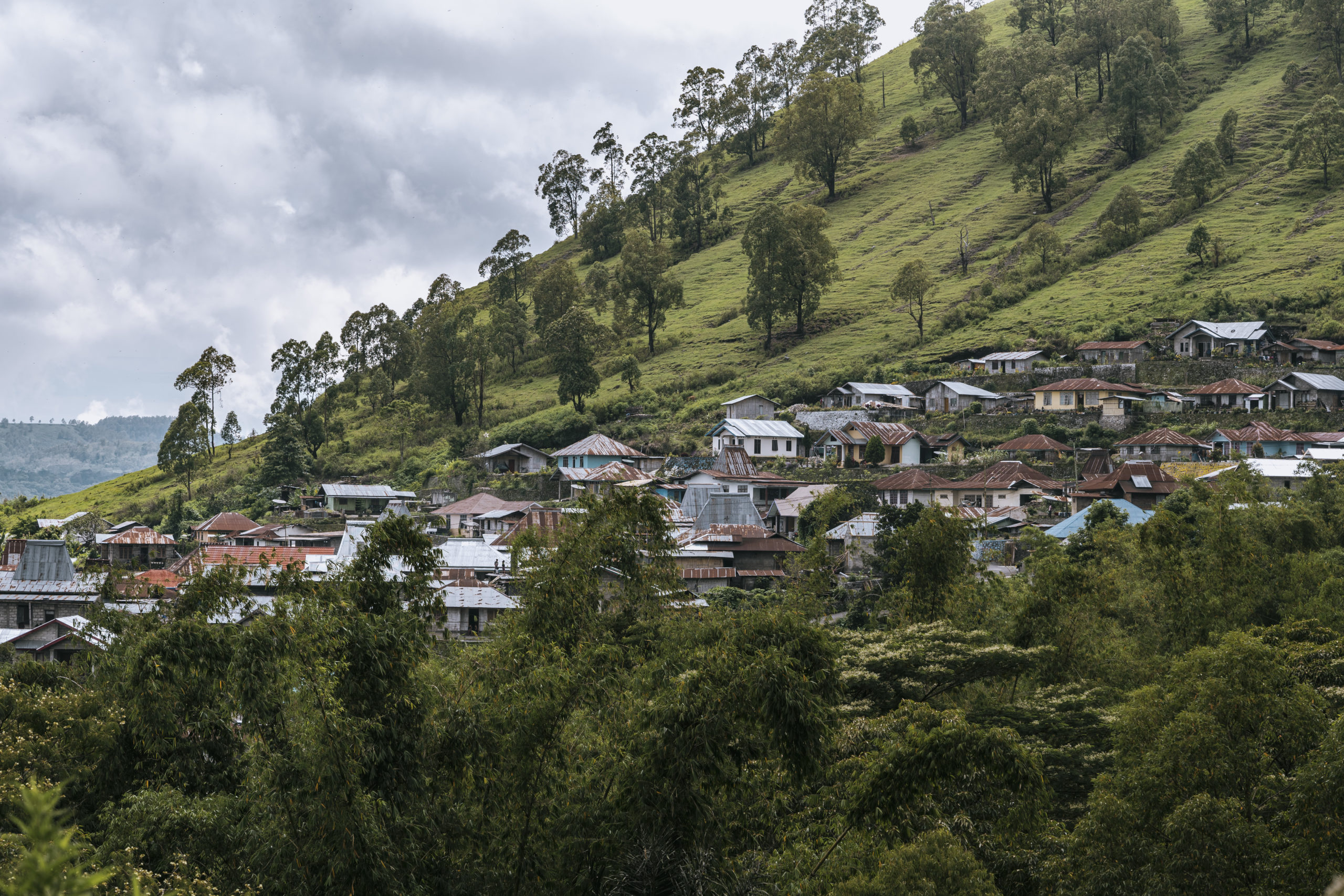 million bamboo seedlings planted on 1330.98 hectares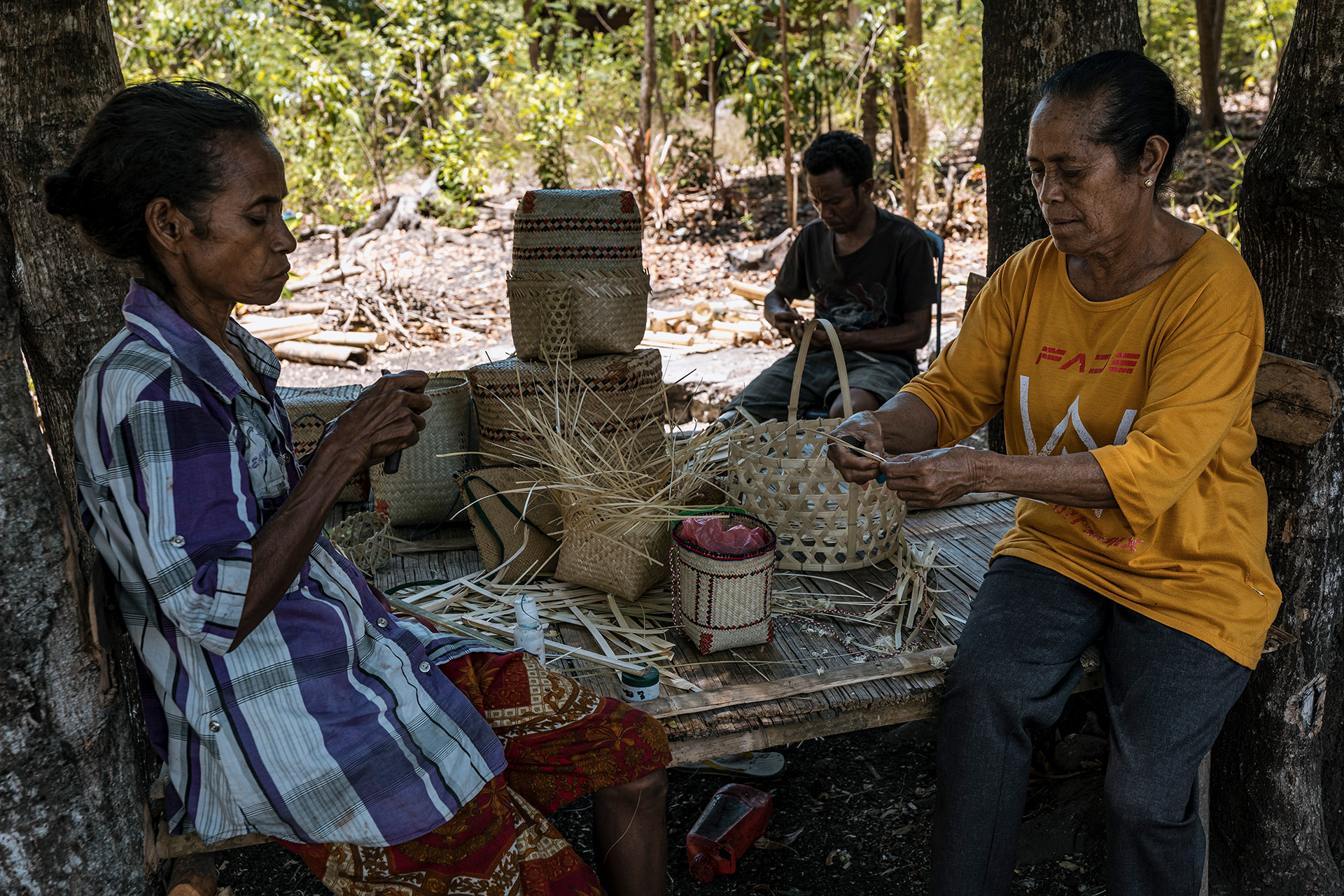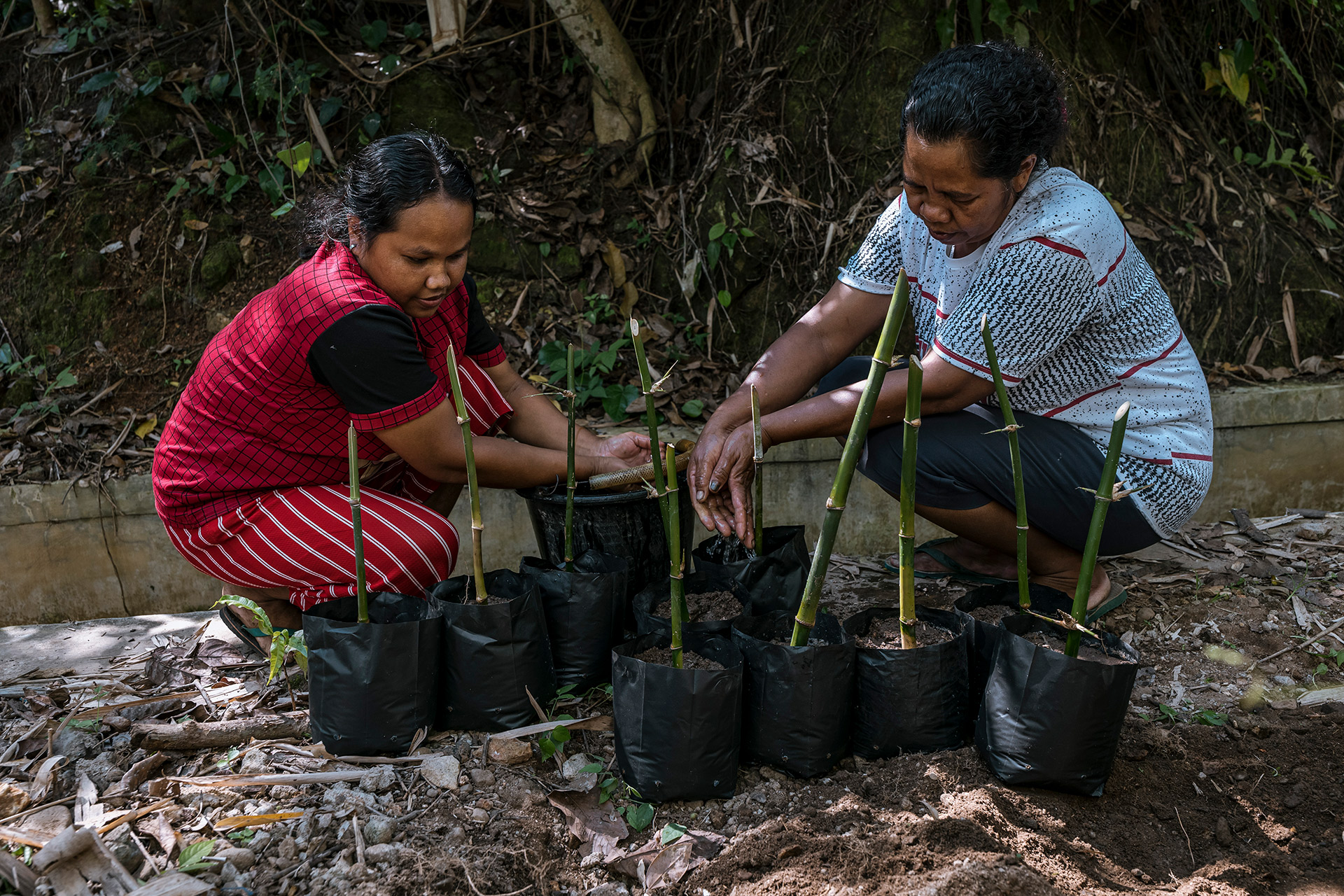 villages with an active program
The 27th UN Climate Change Conference of the Parties (#COP27) UNFCCC was convened in Sharm el-Sheikh, Egypt from 6 – 18 November 2022.
The COP27 summit brought together parties together to accelerate action towards the goals of the Paris Agreement and the UN Framework Convention on Climate Change.
The Indonesian Ministry of Environment and Forestry invited the Environmental Bamboo Foundation to curate a panel at the Indonesian Pavilion: the *C8. Bamboo Partnerships for Green Economy on Tuesday, 8th November 2022

Help us build 1,000 Bamboo Villages!
You can't change the weather, but you can help farmers and local communities adapt to the associated risks. Bamboo forests are a proven key climate change mitigation strategy. The Bamboo Villages program isn't just about environmental sustainability, it's about creating pathways out of poverty for the most vulnerable people. Join our mission today.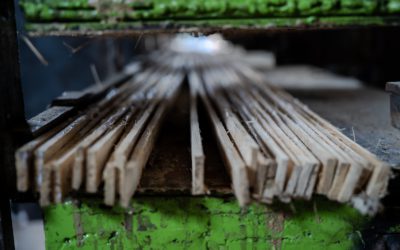 Sustainable Bamboo Products of Indonesia These bamboo products are created through a sustainable, environmentally and culturally responsible process supervised by the Environmental Bamboo Foundation (EBF). The raw materials are harvested from...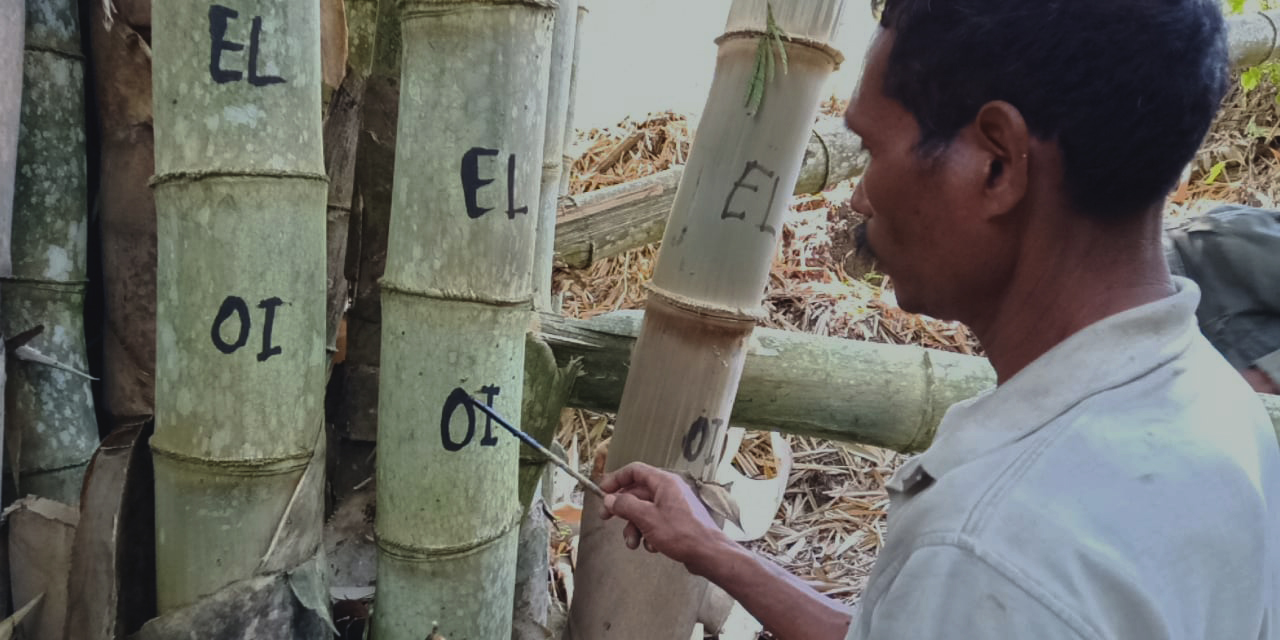 A directory of bamboo resources and changemakers
Find research papers, manuals, reports, documentary films and more, and learn ways to integrate bamboo into your sustainable development and climate change mitigation efforts.
Weaving a network of collaboration with like-minded organizations.
Our partners and collaborators have been the backbone of our movement for decades. As we prepare to scale up our initiative across Indonesia and beyond, we will be strengthening these alliances to leverage the technical expertise that we need.