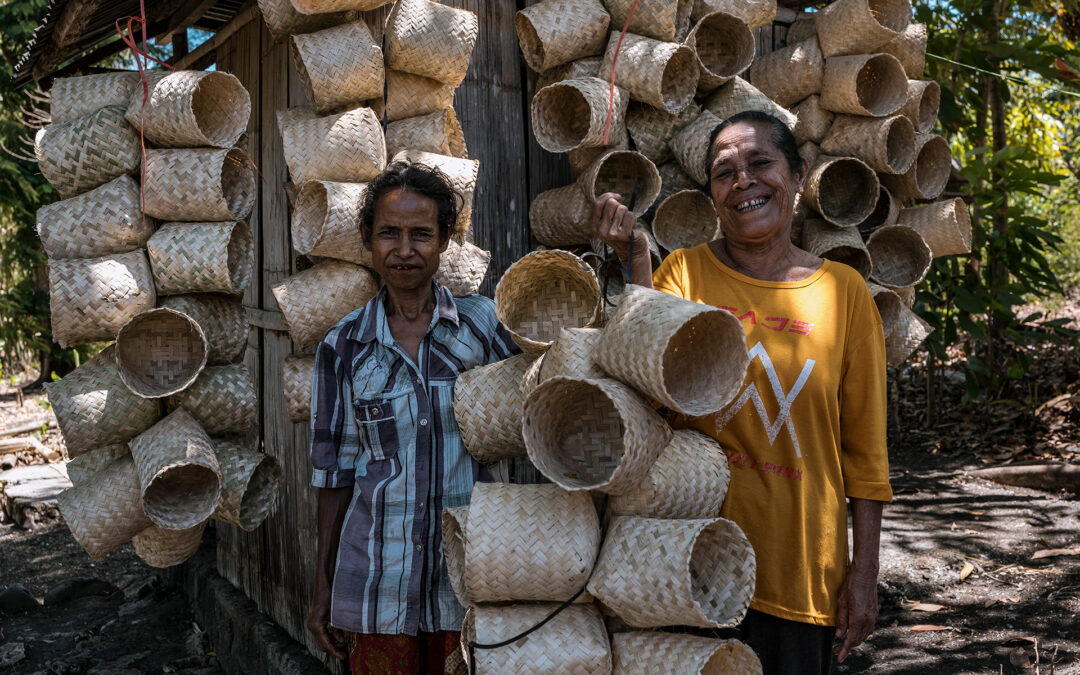 If planted with care, a bamboo seedling has the potential to restore degraded land, mitigate climate change, and generate income for rural communities. Unfortunately, however, like most other young plants, they are usually wrapped in a material that is causing a global pollution crisis: plastic.
Practical, strong and inexpensive, the small black plastic bags known as polybags are used to protect and transport delicate young seedlings. They are a common sight on any landscaping or restoration project — including those supported by the Environmental Bamboo Foundation.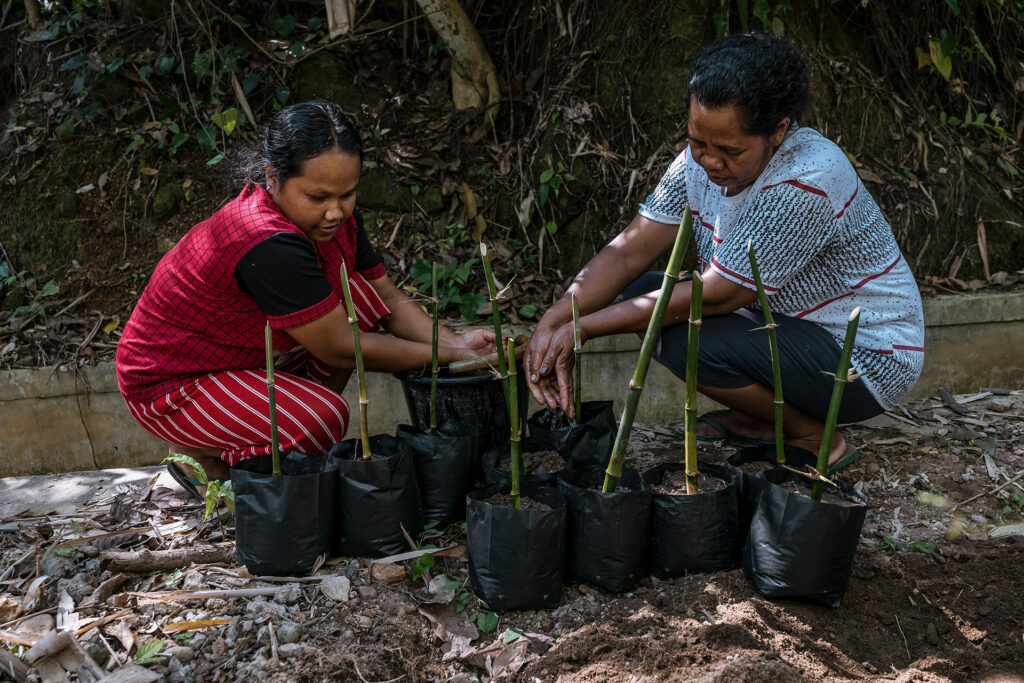 Recognizing that it was time to make a change and reduce consumption of plastic polybags, in 2021 EBF began collaborating with women's empowerment organizations in Flores, East Nusa Tenggara (NTT), to produce an environmentally-friendly alternative made of natural fibers. 20 villages in seven districts in Flores are part of EBF's Bamboo Village program, and last year their goal was to produce 2.8 million bamboo seedlings — a green alternative to the plastic polybags was urgently needed.
NTT has long been home to a rich weaving tradition, and woven textiles play a vital role in cultural life. This meant ripe ground for the production of a viable, biodegradable woven seedling bag made from natural fibers commonly found in Flores.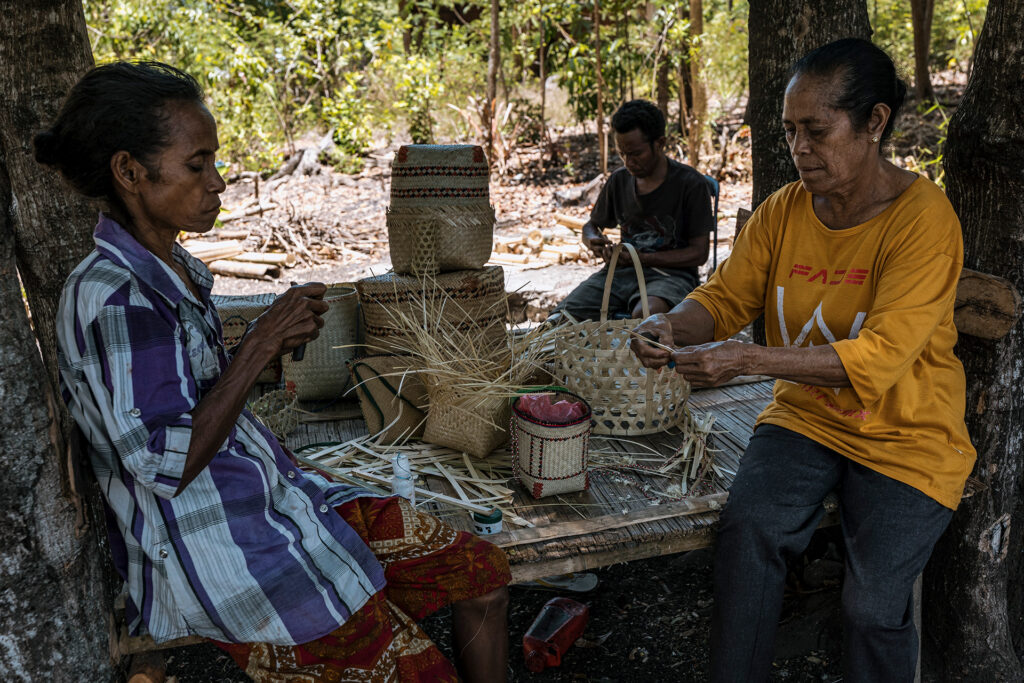 In Nginamanu Village in Ngada Regency, EBF collaborated with Du Anyam — a social enterprise empowering and improving the health of women in rural areas through the production of beautiful woven products — to guide bamboo farmers in the weaving of polybags made from bamboo fiber.
In Du Village in Sikka Regency, bamboo farmers now weave polybags from the fibers of banana trunks and coconuts, as well as from coconut palm leaves. As part of its push towards biodegradable polybags, EBF is also mapping areas with plentiful natural fiber resources across NTT.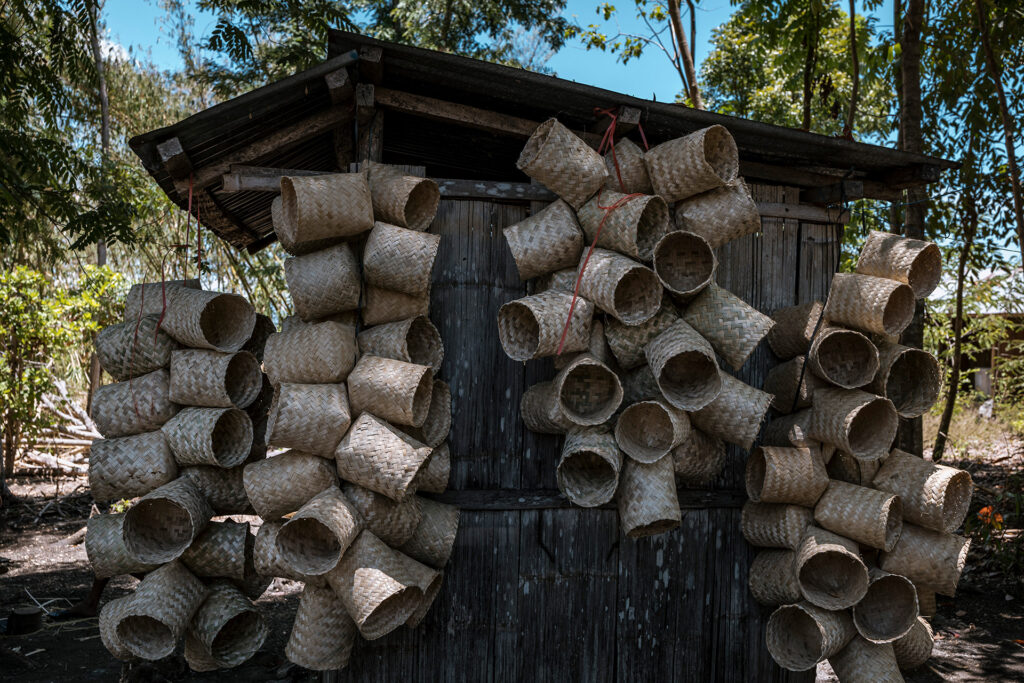 Arief Rabik, President Director of EBF, has emphasized that the environmentally-friendly polybag innovation will eventually be implemented in the 20 villages participating in EBF's bamboo plantation and reforestation programs across Flores.
"Gradually, we will replace plastic polybags with natural fiber polybags. This year we are aiming for 10 percent of all polybags used to be made from natural fibers," he said. "The use of natural fibers will also have a positive impact by strengthening the handicraft industry in villages and providing additional economic opportunities for natural fiber weavers."
About Du Anyam:
Working closely with the talented women artisans of Indonesia, Du Anyam creates wicker products through the most authentic craftsmanship. With the goal of economically empowering and improving the health of these women in rural areas around Indonesia, Du Anyam is a brand built upon the values of its founders.
The three pillars of Du Anyam are: Empower Women, Promote Culture, and Improve Livelihood.