In a month celebrating World Water Day and International Day of Forests, we are very aware of the incredible benefits bamboo agroforestry can bring to degraded landscapes. Did you know that one clump of bamboo can hold over 5,000 liters of water in the topsoil?
5 THINGS WE'D LIKE TO SHARE
We're excited to share some of the highlights from the last month, including news from the wider community.
1//
Time with the Minister for Cooperatives and Small and Medium Enterprises: Grateful to have had valuable time with Pak Teten Masduki to talk about bamboo. Pak Teten has been very supportive of our efforts to create a bamboo restoration economy. Here he is with Arief Rabik at a recent exhibition.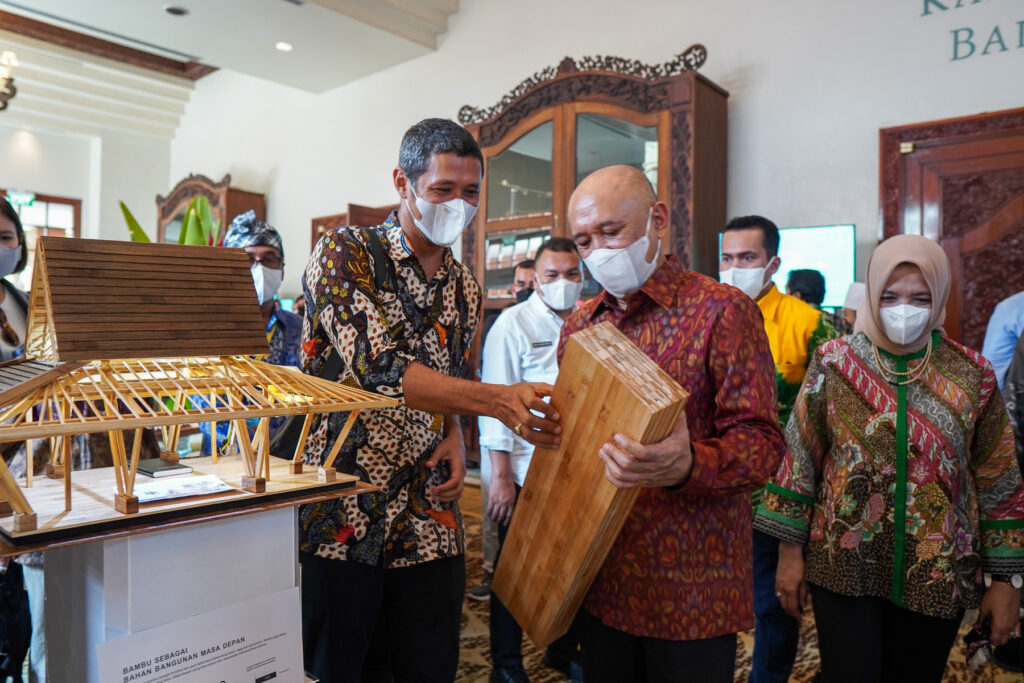 2//
Very proud that our Board's Chairman Arief Rabik was appointed to the Advisory Board of the UN Decade of Ecosystem Restoration. The Board's main objective is to offer relevant perspectives and schools of thought in response to the challenges of implementing the UN Decade, as well as inspire and amplify the UN Decade's goals through diverse channels and networks.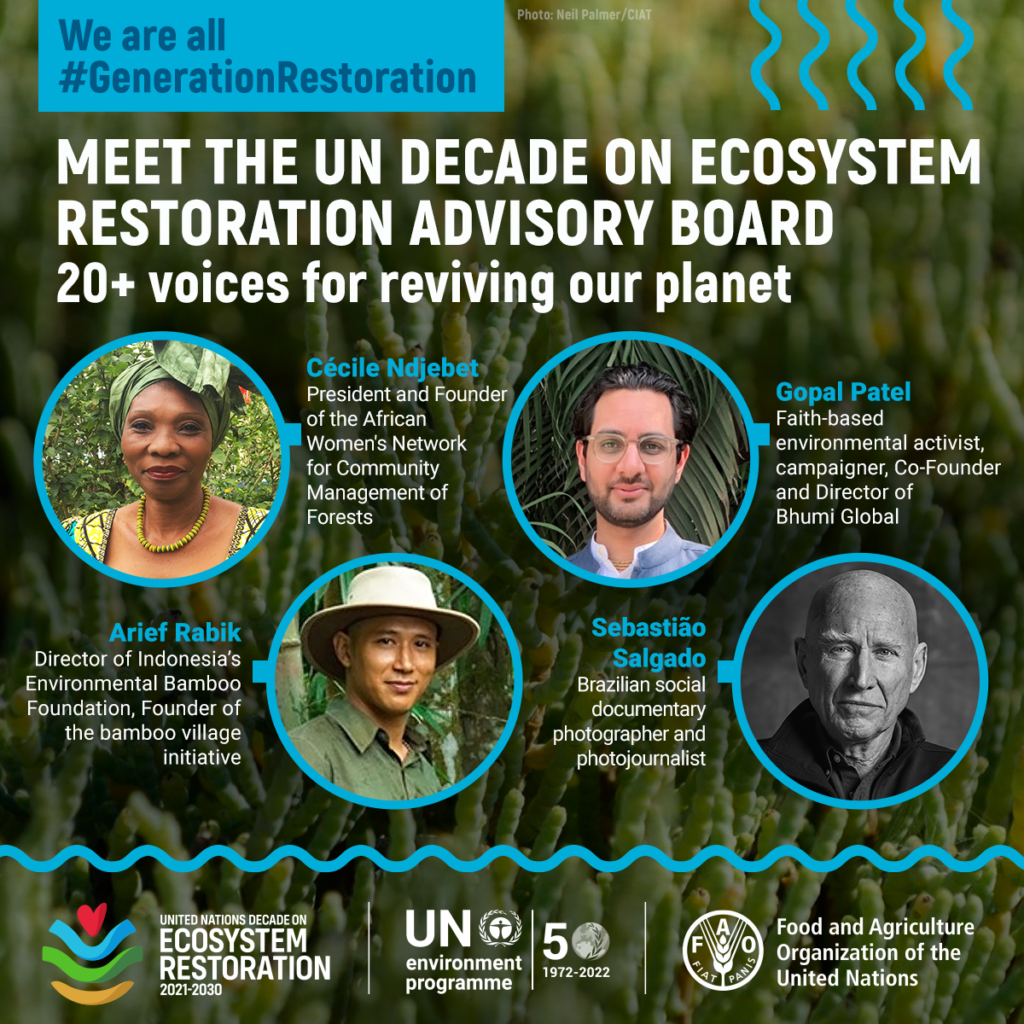 3//
The amazing people at Petersham Nurseries in the UK are running a fundraiser for our Bamboo Village Initiative. Each restaurant will be adding a cover charge in support of 1000 Bamboo Villages to help restore 2 million hectares of degraded land in Indonesia through a village-based bamboo industry.
4//
The Indonesian Ministry of Environment and Forestry is preparing for the G20 meeting with activities supporting the Climate Change Working Group. Watch to find out more.
5//
Can indigenous knowledge help us design a more sustainable future? Financial Times features the work of IBUKU and its bamboo architecture.